In today's Vlog 31, Day 15, 16 and 17 of my Intermittent Fast I discuss "What is your mindset?"
It interesting to see that so many of us in business have to be very careful of our mindset. It can be the most beneficial tool or detrimental blocking factor. It's important to have the right mind set as you build your business, work with your team and business friends.
Watch the video above to learn more.
Don't forget to subscribe
These are just 3 system I recommend to start with. I discuss a lot more in the video above, watch to learn more…
If you want to take the journey with me, join the KNSS Community below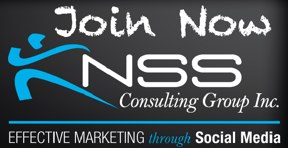 Fiat Lux
Brandon Krieger
KNSS Consulting Group Social Media Marketing Consulting
www.knssconsulting.com/social-media-marketing-consulting.html
Don't forget to follow Brandon below
YouTube: http://www.youtube.com/knssconsulting
Twitter: http://www.twitter.com/BrandonKrieger
Google+ : http://gplus.to/brandonkrieger
Facebook: http://www.facebook.com/BrandonKriegerCoaching
LinkedIn: http://www.linkedin.com/in/Brandonkrieger