CYBERSECURITY MADE EASY
START PROTECTING YOURSELF AND YOUR BUSINESS TODAY!
CYBERSECURITY MADE EASY
START PROTECTING YOURSELF AND YOUR BUSINESS TODAY!
How Vulnerable Are You?
Have any of your smart phones, credit card, e-mail, website, T.V.'s or other electronic devices been hacked? Can they be? Do any of the apps you have downloaded have bugs, spyware, geo tracking, hacks or any obtrusive aspects that you don't even know about?
As a business owner I am sure you use most of these technologies daily. There are even applications like CRM's, list building tools, social sites, websites…etc that you use to build your business. What if I told you that these tools can be what is opening you up to be vulnerable for an attack? From large corporate companies (Yahoo, Sony) to a small mom and pop shop – we can all be attacked.
Do not think because you are a small business that you can not be compromised? Spyware, malware, bugs, social engineering, etc look for vulnerabilities to gain access to you and your important information – no matter what size of business you are in. In 2015 there where over 75 million peoples' personal identifiable information stolen (PII). That includes credit card, bank accounts, birth certificates, social insurance/social security numbers…etc from major corporations who spend millions on Cybersecurity. This is predicted to increase in 2016.
Don't be one of the 75+ million that will potentially get compromised in 2016. Learn how you can be pro-active and protect your business and your clients' information.
Join the KNSS Cybersecurity Community and get the answers and solutions to these and any other security concerns.
POTENTIAL SECURITY THREATS
Viruses
A virus is a piece of code that is capable of copying itself and typically has a detrimental effect, such as corrupting the system or destroying data.
Spyware & Adware
Spam and adware is software that displays advertisements and is integrated into another program offered at no charge or at low cost. 2. a type of spyware that gathers information about an Internet user's browsing habits and displays targeted or contextual advertisements. British Dictionary definitions for adware Expand.
Spam
Spam is irrelevant or inappropriate messages sent on the Internet to a large number of recipients.
Malware
Malware is any software used to disrupt computer operations, gather sensitive information, or gain access to private computer systems. Malware is defined by its malicious intent, acting against the requirements of the computer user, and does not include software that causes unintentional harm due to some deficiency.
Worms
A computer worm is a standalone malware computer program that replicates itself in order to spread to other computers. Often, it uses a computer network to spread itself, relying on security failures on the target computer to access it. Unlike a computer virus, it does not need to attach itself to an existing program.
Trojan Horses
A Trojan is one of the most insidious types of Trojan horse is a program that claims to rid your computer of viruses but instead introduces viruses onto your computer. The term comes from the a Greek story of the Trojan War, in which the Greeks give a giant wooden horse to their foes, the Trojans, ostensibly as a peace offering.
Phishing
Phishing is a form of fraud in which the attacker tries to learn information such as login credentials or account information by masquerading as a reputable entity or person in email, IM or other communication channels.
Vishing
Vishing is the act of using the telephone in an attempt to scam the user into surrendering private information that will be used for identity theft. The scammer usually pretends to be a legitimate business, and fools the victim into thinking he or she will profit.
Pharming
Pharming is the fraudulent practice of directing Internet users to a bogus website that mimics the appearance of a legitimate one, in order to obtain personal information such as passwords, account numbers, etc.
Wi-Fi Eavesdropping
WiFi eavesdropping is another method used by cyber criminals to capture personal information by compromising your WiFi connection. Criminals will capture your personal data being transferred over your WiFi signal.
Spoofing
Spoofing is A type of scam where an intruder attempts to gain unauthorized access to a user's system or information by pretending to be the user. The main purpose is to trick the user into releasing sensitive information in order to gain access to one's bank account, computer system or to steal personal information, such as passwords.
Ransomware
Ransomware is a type of malicious software designed to block access to a computer system until a sum of money is paid.
Hacks
Hacking is when someone uses a computer to gain unauthorized access to data in a system.
Social Engineering
Social engineering is a non-technical method of intrusion hackers use that relies heavily on human interaction and often involves tricking people into breaking normal security procedures. It is one of the greatest threats that organizations today encounter.
Employees/Consultants
Employees and/or consultants can compromise your security. If they are not properly educated on your security policies and procedures they can potentially create vulnerabilities in your company. Click on e-mail links they should not be clicking on, going to websites they should not be visiting, posting information on social sites that is confidential to the company. This is why Cybersecurity training and policies are important to implement and maintain in your company.
NEW! WEBSITE SECURITY ASSESSMENT
KNSS Website Security Assessment
When was the last time you updated your website? Made sure all the patches, plugins, databases were secure and up to date? Checked the security logs to see if there are any alerts that could be a compromise to your website?
Most companies have vulnerabilities in their websites and don't even know it until they wake up one morning to check their website and find out it has been compromised.
We have heard from business owners who have said:
"Why would anyone want to hack my website, I'm not that important."
"My_______ (friend, cousin, family member…etc) looks after my website and take care of it. I'm sure they are securing my website."
"Doing security on my website is just too expensive, and I can't afford it."
The sad part about this is these are the same business owners who are contacting us later in a panic because their website does get compromised. This can have a huge effect on their business, their clients, their revenue, and cost them time, money as well as their reputation.
We are not here to say "I told you so". We feel for them because we want to be proactive and help them before it happens, so they do not have to go through this frustration. Our goal is to make sure your website is up to date, has the most current updates, security best practices and up to date backups. This way if and when your website gets compromised we can help you restore it with minimal downtime.
Who is this website security assessment for?

We highly recommend anyone who has a website or works on a website take advantage of this service. With technology changing so fast it is impossible to keep up on all of the changes. That is why our team is continually learning how to develop and secure websites.
Important news: Google will introduce new policies January 1st, 2017. This initiative will evaluate your website to see if it is secure and if it is not Google will be notifying your visitors that your website is not safe. This can affect your business and it's reputation.

For you and anyone you know who has their own website, recommend they have a security assessment as soon as possible to make sure they do not run into any issues and are being proactive with their website security.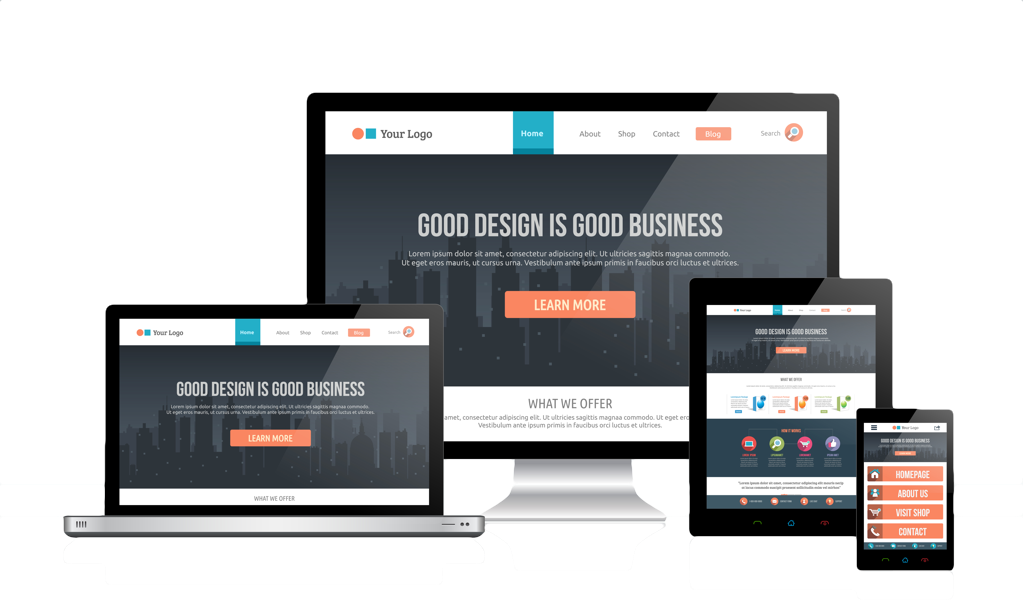 KNSS Website Security Assessment
Website security report

Education on best practices

Recommended patch maintenance and backup schedule

Q & A
KNSS Cybersecurity Support Community
With the evolution of technology and how quickly things are changing, it's truly hard to keep up on how to protect you, your family and your business from attackers. 
Look around you and think about how many devices have software on them that can be compromised and potentially affect your business, your clients, and most importantly you and/or your family.  
That is why we have created KNSS Cybersecurity Community to help you educate yourself on potential security threats, how to protect you, your family, your business, your business systems, keep you up to date on new Cybersecurity threats and how to recover quickly when you do get compromised.
This is not a community to scare you. This community is here to empower you to understand how to properly protect all areas of your life. You will learn how to evaluate your personal actions, your families routines and your business systems for security threats. Then we will help you harden (secure) your data, software, website(s) and devices properly, so you don't unknowingly open yourself up to an attack. We will keep you informed on current security threats that can affect you, your family, your businesses; data, software, mobile applications, website(s), smart devices, appliances, computers, vehicles and much more.
We have set up KNSS Consulting Cybersecurity Community where you will have full access to our Cybersecurity experts to ask your questions 24/7. You will see the conversations in the open forum that they are discussing and be able to ask questions in real time. As the community grows, we will be providing YouTube videos, live events, consulting, products, training and much more.
Who is this community for?

We have developed this community for entrepreneurs, small to medium size businesses owners, personal security, and families to protect themselves. 
Our focus is to make cybersecurity easy for you to understand and implement in these areas above. We know that billions of dollars are lost each year on innocent people being compromised. Let us help you protect yourself and your family from the threats that are growing in today's evolving technologies.
Included in the Cybersecurity Support Community:
Discussions on security policies

Security threats, vulnerabilities and exploits (listed above)

Website security support

Computer/Mobile Device/IoT security support
Cybersecurity/ IT Security education

Video training

Up to date security news

Discounts on events
24/7 access to private security community

and much more
KNSS CYBERSECURITY COMMUNITY
KNSS CYBERSECURITY COMMUNITY
KNSS CYBERSECURITY COMMUNITY
$
1
/7 Day Trial For New Members
Easy 24/7 access via desktop or mobile device

Cybersecurity Alerts and patches

Recommended Cybersecurity best practices

Q & A

And much more…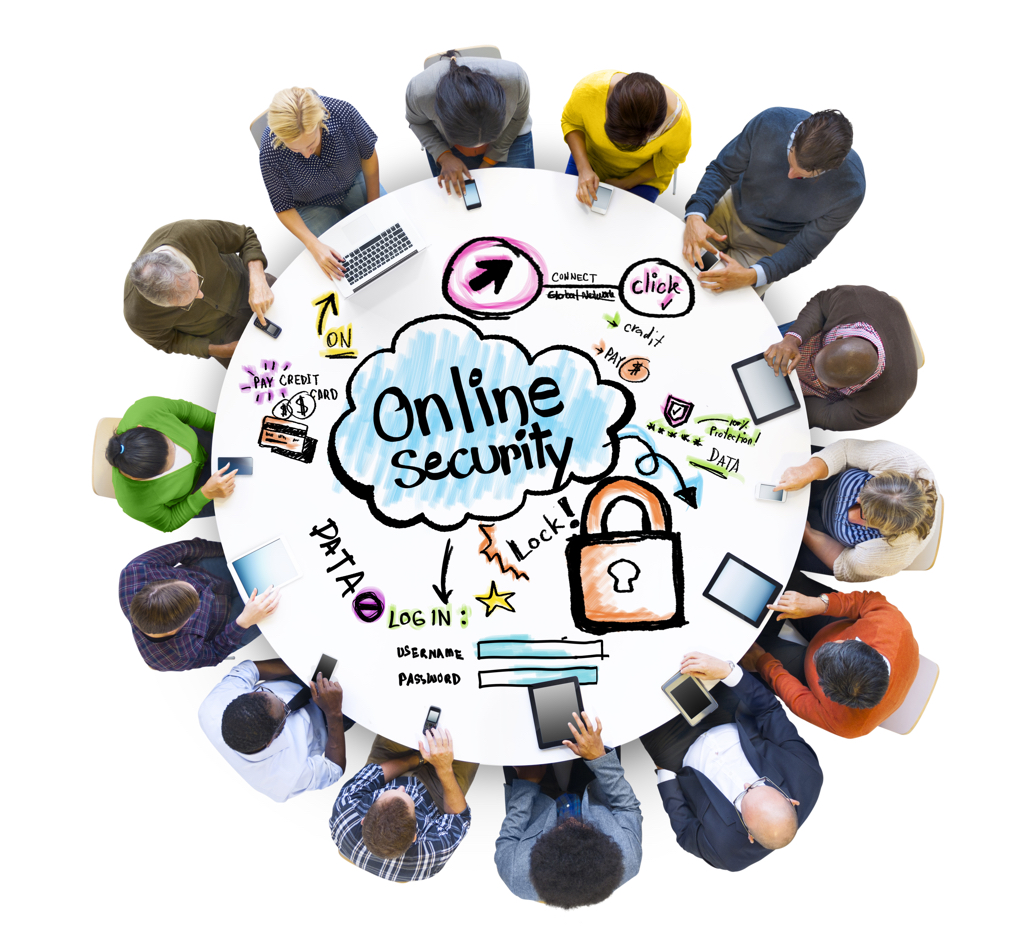 **$29.00 CAD for each month after the 7-day trial
KNSS Remote Cybersecurity Support
Here are some scary facts;
"There are two types of people, ones that have been compromised and know it or ones that have been compromised and do not know they have been".  
"All software is hackable and being connected is vulnerable".  
This is not to scare you but to show that no one is 100% secure. We can all be compromised – especially when we least expect it. It could be a friend, family member, service provider, or a person who just catches you off guard when we are just so busy. Cybersecurity attacks can happen to anyone and anytime.
That is why we have created a one on one Cybersecurity support service to help you set up your security systems, educate you on best practices and if your systems do get compromised we are here to help you to recover from the attack.  
Support is offered Monday to Thursday from 10:00 am to 5:00 pm EDT by appointment. We have set up an easy to use system to book your appointment below.  
Who is this Cybersecurity support for?

This Cybersecurity support is for people who do not have access to Cybersecurity support for the home or small business computers, networks, servers, cloud services, mobile devices, IOT devices, staff and any other devices that connect to the internet that you need cybersecurity support for..
We will help you secure your devices, set up and troubleshoot any malware or anti-virus programs. If you get attacked we will help you work on recovering your system and then provide you steps to prevent attacks and reduce down-time.
As long as you have access to a phone and a high-speed internet connection we can provide you support. 
Included in the Cybersecurity Support:
20-minute or 50-minute by; Phone, Skype or Google Hangout

Discuss your security systems and strategies

Anti-virus and malware support

Secure your computers, mobile and IoT devices
Network security strategies

Website security strategies

One on one cybersecurity awareness training

Best practices for your business and personal use
Backup and recovery strategies

Password strategies

Secure digital marketing strategies

and much more
Not Included in the Cybersecurity Support:
On-site and Cybersecurity projects of any size are not included in the "KNSS Remote Cybersecurity Support". These will be quoted on a case by case bases. For example: Penetration testing, Cybersecurity group training for your team, Cybersecurity on-site work of any kind…etc. 
To inquire about your Cybersecurity needs please fill out the contact form below and we will get back to you within 24 hours.  
ONE ON ONE CYBERSECURITY SUPPORT
ONE ON ONE CYBERSECURITY SUPPORT
20 Minute Support
Desktop sharing

Ticket history for easy support

Friendly service

Knowledge base

And much more…
50 Minute Support
Desktop sharing

Ticket history for easy support

Friendly service

Knowledge base

And much more…
The KNSS Consulting Team is here to help you. With over 20+ combined years of experience, we understand how hard it can be to grow your business and protect it. Since technology and the way people connect is constantly changing, trying to keep up with all the new technologies can be overwhelming. Our team is constantly educating themselves on the newest technologies, marketing strategies, and now Cybersecurity. We implement all the new technologies in our own business to completely understand how they work. This way, when we advise you on the best solution to implement in your business.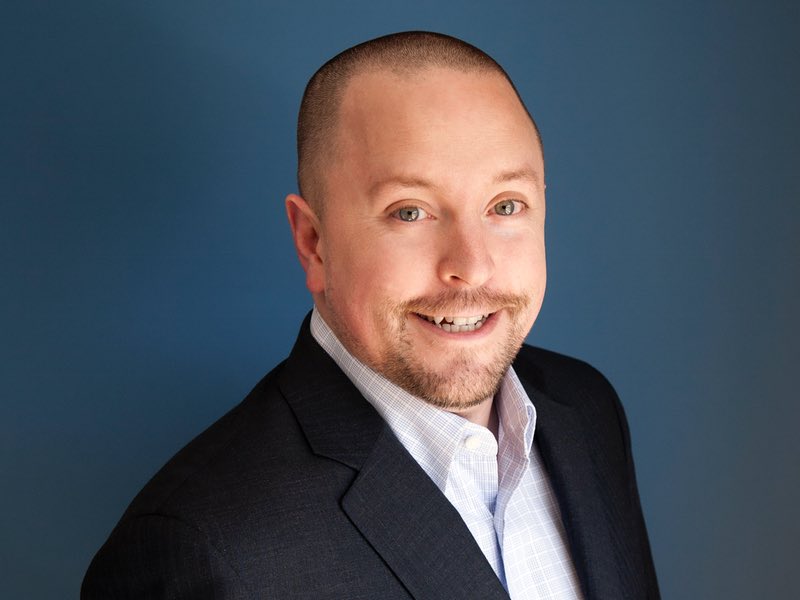 Brandon Krieger
Brandon Krieger is the President of KNSS Consulting Group Inc. a local boutique marketing agency based in Toronto. Brandon specializes in social media marketing, business consulting, relationship marketing and is now helping businesses with cybersecurity.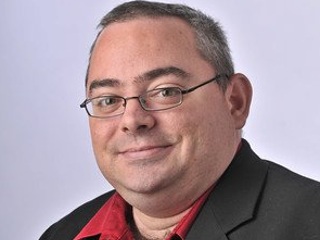 Joshua Alexander
Web Developer Josh Alexander is on the Community Team for WordPress.org, and routinely speaks at their WordCamps (official WordPress conferences). He is an alpha tester for WordPress.org, and a beta tester for Google Chrome. Josh is also one of the few WCAG 2.0 programmers who make sites web-accessible for disabled individuals.
Our Clientele
Our experience is derived from a combination of our years of experience in the industry and what we have learned from our clients. We have had the great pleasure of working with a wide variety of clients from all types of industries, some of which are listed below. We are fortunate to have worked with such a variety of clients from all of the industries below.
Our Clientele
Our experience is derived from a combination of our years of experience in the industry and what we have learned from our clients. We have had the great pleasure of working with a wide variety of clients from all types of industries, some of which are listed below. We are fortunate to have worked with such a variety of clients from all of the industries below.
More Info: We want to help you protect yourself and your business. Fill out the contact form and we will get back to you within 24 hours.
Address: 2969 Bloor Street West Etobicoke, ON, M8X 1B8
Phone:  416-239-9351
Business Hours:
10am–5pm Mon – Thur