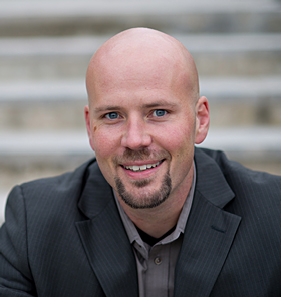 I have known Jeremy Tracey for several years now and seeing him speak you lose track of time. He is very entertaining and to be honest and don't tell him this but I have learned so much from him. If you want to be a polished speaker put this date in your calendar September 23rd from 6pm to 7pm EDT to come to www.knssconsulting.com/live because I will be interviewing Jeremy Tracey on KNSS Live Hangout on air about World Class Speaking.
Here is a little bit about him
"As a Holistic Lifestyle & NLP Coach, Jeremy speaks regularly conducting presentations and workshops. He loves sharing strategies and techniques that people can easily implement to take control of their own wellness. One of Jeremy's strengths is taking complex information and articulating it in a way that listeners can easily understand. As well as delivering the content in a manner that is positive and memorable. Through dynamic and entertaining presentations the attendees leave feeling more knowledgeable, inspired and truly empowered to handle all of life's challenges.
As a World Class Speaking Coach, Jeremy helps speakers deliver a message that will have them being remembered and repeated. Helping speakers to improve their skills and become known as the expert in their field is a true passion for Jeremy. Teaching the tools and processes as well as coaching clients on building their confidence as a speaker.  The combination of world class speaking skills and the confidence to express them is very powerful.
Jeremy currently resides in Elmira Ontario with his wife Elaine and their 3 sons.  In his spare time he enjoys spending time with his family, working out, reading, running, tai chi, and riding unicycles with his sons."
We will be covering
1. What is the most common mistake people make when speaking?
2. How does your coaching process work?
3. What options do you offer for people to learn from you?
4. How should someone get started speaking?
5.What can someone expect to gain by being a speaker?
Make sure you put September 23rd, 2013 from 6pm to 7pm EDT in your calendar to come to www.knssconsulting.com/live to watch, participate and learn from this interactive interview.
Speak to you then.
Fiat Lux
Brandon Krieger
KNSS Consulting Group Social Media Marketing Consulting
www.knssconsulting.com/social-media-marketing-consulting.html
Don't forget to follow Brandon below
YouTube: http://www.youtube.com/knssconsulting
Twitter: http://www.twitter.com/BrandonKrieger
Google+ : http://gplus.to/brandonkrieger 
Facebook: http://www.facebook.com/BrandonKriegerCoaching
LinkedIn: http://www.linkedin.com/in/Brandonkrieger
If you want to take the journey with me, join the KNSS Community below