In today's Intermittent Fasting Day 21,22 and 23. Brandon's Vlog 35, I discuss "Market Research".
First lets talk about my weekend. I was at the Toronto Fitness Challenge video recording Marc Lebert http://www.lebertfitness.com as he was one of the head instructors for the event.
After that I had a strategy meeting with Erik Swanson from http://www.universalseminars.com and David Bilow from My Healthy Chocolate Friends. What a great weekend.
I also watched the movie Fat Sick and Nearly Dead which really supports the Intermittent fast that I am doing right now check it out http://www.fatsickandnearlydead.com
Now lets get to the Market Research!
In 2013 it has never been easier for businesses to do market research there are 3 websites I recommend you use as your tools to do the research
http://www.Google.com
http://www.Facebook.com
http://www.YouTube.com
In my video above I give you some home work comment below your results.
Next if you want a more detailed How To. Join my private community where I am going to show you exactly how to do market research using these tools by walking you through how I do it.
You have to join here see these amazing training video's
Watch the video above to learn more.
If you want to take the journey with me, join the KNSS Community below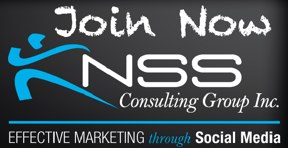 Fiat Lux
Brandon Krieger
KNSS Consulting Group Social Media Marketing Consulting
www.knssconsulting.com/social-media-marketing-consulting.html
Don't forget to follow Brandon below
YouTube: http://www.youtube.com/knssconsulting
Twitter: http://www.twitter.com/BrandonKrieger
Google+ : http://gplus.to/brandonkrieger
Facebook: http://www.facebook.com/BrandonKriegerCoaching
LinkedIn: http://www.linkedin.com/in/Brandonkrieger