In today's Intermittent Fasting Day 18. Brandon's Vlog 32, I discuss "Keys To Success".
In my mind there are a few main keys to success, this is from years of studying experts, motivational speakers like Tony Robbins, Eban Pagan, Tyler Tolman, Paul Chek.
There are 3 keys to success that I have used that have helped me achieve success in my business.
1) Emotional estimate and seeking validation – Eban Pagan's philosophy
2) Be consistent and stay razor focused
3) Success leaves clues
Watch the video above to learn more.
Don't forget to subscribe
These are just 3 system I recommend to start with. I discuss a lot more in the video above, watch to learn more…
If you want to take the journey with me, join the KNSS Community below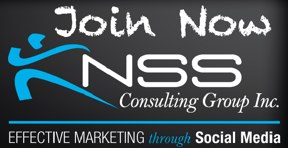 Fiat Lux
Brandon Krieger
KNSS Consulting Group Social Media Marketing Consulting
www.knssconsulting.com/social-media-marketing-consulting.html
Don't forget to follow Brandon below
YouTube: http://www.youtube.com/knssconsulting
Twitter: http://www.twitter.com/BrandonKrieger
Google+ : http://gplus.to/brandonkrieger 
Facebook: http://www.facebook.com/BrandonKriegerCoaching
LinkedIn: http://www.linkedin.com/in/Brandonkrieger