In today's Intermittent Fasting Day 20. Brandon's Vlog 34, I discuss "Is Your Life Balanced".
This has been a busy week and today was no different. I have one of my close family members going through cancer and I have been helping them through it.
I make sure as I am going through life's challenges I work on creating harmony in all areas of my life. How do you create harmony in your life?
Watch the video above to learn more.
Don't forget to subscribe
These are just 3 system I recommend to start with. I discuss a lot more in the video above, watch to learn more…
If you want to take the journey with me, join the KNSS Community below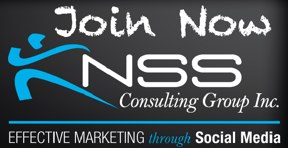 Fiat Lux
Brandon Krieger
KNSS Consulting Group Social Media Marketing Consulting
www.knssconsulting.com/social-media-marketing-consulting.html
Don't forget to follow Brandon below
YouTube: http://www.youtube.com/knssconsulting
Twitter: http://www.twitter.com/BrandonKrieger
Google+ : http://gplus.to/brandonkrieger
Facebook: http://www.facebook.com/BrandonKriegerCoaching
LinkedIn: http://www.linkedin.com/in/Brandonkrieger