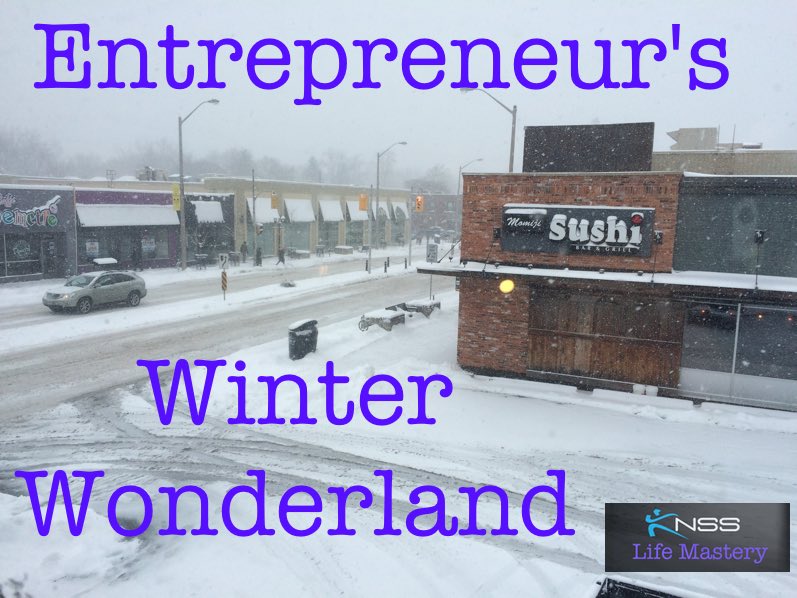 How many of you were dreading the drive to work this morning?
As an entrepreneur one of the benefits is the ability to setup your business so you don't have to fight the elements. In 2014 it has never been easier to setup a remote office, to be able to access your e-mail, data, systems, work with your clients all from a home office. 
One of my passion projects that I'm working on over the Christmas holidays is "KNSS Life Mastery". The goal is to help business owners learn how to be successful in business and in life so they can enjoy their success. 
Working with business owners for numerous years and being in business since 2001. I have been fortunate enough to learned from the people I've worked with that we are our business. If we don't set up our business to enjoy life then our business will run us. 
I would love to hear how you have set up your business so you can live the life of your dreams. 
Comment below
Fiat Lux,
Brandon Krieger
KNSS Consulting Group Inc.
www.knssconsulting.com
Don't forget to follow Brandon below
YouTube: http://www.youtube.com/knssconsulting
Twitter: http://www.twitter.com/BrandonKrieger
Google+ : http://gplus.to/brandonkrieger 
Facebook: http://www.facebook.com/BrandonKriegerCoaching
LinkedIn: http://www.linkedin.com/in/Brandonkrieger