In today's Intermittent Fasting Day 19. Brandon's Vlog 33, I discuss "Emotional Estimation" in more detail.
This is such an important mindset to understand. I have personally put myself in situations that I shouldn't have been because of "Emotional Estimating" the potential outcome. This could be any where from partnering up with someone on a project, to getting involved in a business that turned out to be a time vampire and not provide me a return on my investment…etc
That is why it is so important as you are in business to be part of a mastermind group that will help you properly assess business growth, opportunities, new partnerships…etc
Here is my private KNSS Community that all my business friends are part of.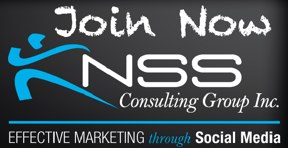 Fiat Lux
Brandon Krieger
KNSS Consulting Group Social Media Marketing Consulting
www.knssconsulting.com/social-media-marketing-consulting.html
Don't forget to follow Brandon below
YouTube: http://www.youtube.com/knssconsulting
Twitter: http://www.twitter.com/BrandonKrieger
Google+ : http://gplus.to/brandonkrieger 
Facebook: http://www.facebook.com/BrandonKriegerCoaching
LinkedIn: http://www.linkedin.com/in/Brandonkrieger