How many of you go to Networking Events? There is a few I support by attending every year. One is the Summer Networking Bash that Jennifer Beale hosts ever year. It's an amazing event and you meet some amazing people.
I was lucky enough to meet up with Jim Pagiamtzis from http://www.21Connections.ca and did a quick interview with him.
I also made it in time to watch my friend David Cohen's Radio show here is his website http://www.smallbusinessbigideas.com.
It was a great evening and always good to connect with new people.
Watch the video above to learn more.
If you want to take the journey with me, join the KNSS Community below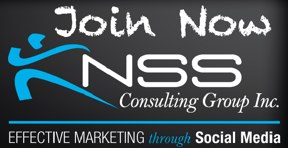 Fiat Lux
Brandon Krieger
KNSS Consulting Group Social Media Marketing Consulting
www.knssconsulting.com/social-media-marketing-consulting.html
Don't forget to follow Brandon below
YouTube: http://www.youtube.com/knssconsulting
Twitter: http://www.twitter.com/BrandonKrieger
Google+ : http://gplus.to/brandonkrieger
Facebook: http://www.facebook.com/BrandonKriegerCoaching
LinkedIn: http://www.linkedin.com/in/Brandonkrieger