In today's Vlog 23, Day 7 of my Intermittent Fast I discuss Business Opportunities.  Trust me I'm not trying present one to you, I promise… well I do have this deserted property in New Orleans that you would die for…Joking 🙂
What I'm talking about is the amount of Business Opportunities that I am sure all of us get offered. Especially the more successful you become, the more people have an amazing opportunity you just can't miss.
With the growth of the internet, social sites, texting and e-mail, I know I'm personally receiving 10 to 20 offers per day.  This is why I had to come up with 3 simple questions to see if it is the right Business Opportunity for me, as well to weed out the opportunities that would be Time Vampires, you know the ones.
Watch my video above to learn more…
If you want to take the journey with me join the KNSS Community below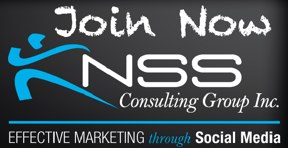 Fiat Lux
Brandon Krieger
KNSS Consulting Group Social Media Marketing Consulting
www.knssconsulting.com/social-media-marketing-consulting.html
Don't forget to follow Brandon below
YouTube: http://www.youtube.com/knssconsulting
Twitter: http://www.twitter.com/BrandonKrieger
Google+ : http://gplus.to/brandonkrieger 
Facebook: http://www.facebook.com/BrandonKriegerCoaching
LinkedIn: http://www.linkedin.com/in/Brandonkrieger