Today I start my Intermittent Fasting Day 1. I really started to do this because of some health issues I started to have. It's really important to me to be healthy so I can live the life I want too.
One of the most valuable assets we have is our health. Watch the video above to learn more.
I have also created the KNSS Consulting Private Community to help to support the people who want to do this with me click the image below.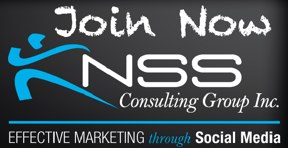 Here is my e-mail address info@knssconsulting.com
Tweet him at @BrandonKrieger your Social Media The Truth Tweet # SMTT
Fiat Lux
Brandon Krieger
KNSS Consulting Group Social Media Marketing Consulting
www.knssconsulting.com/social-media-marketing-consulting.html
Don't forget to follow Brandon below
YouTube: http://www.youtube.com/knssconsulting
Twitter: http://www.twitter.com/BrandonKrieger
Google+ : http://gplus.to/brandonkrieger
Facebook: http://www.facebook.com/BrandonKriegerCoaching
LinkedIn: http://www.linkedin.com/in/Brandonkrieger